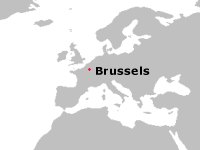 Brussels is the capital city of the European Community and was also the capital of the former nation-state known as Belgium.
It is the site of the EC Palace, which was destroyed in a bomb blast on 24 October 2145.
It is also the location of the headquarters of the World Congress.